Are Your Kids Wearing the Right Kind of Shoes?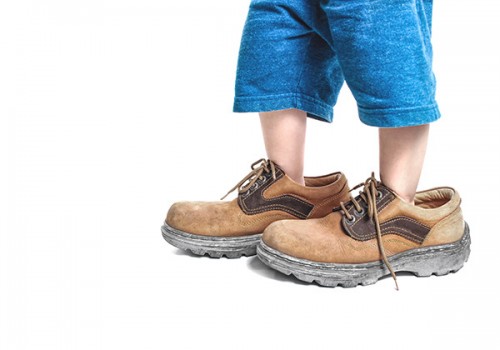 Finding the right pair of shoes for your child can be a challenge. Kids develop their own preferences early on, so what your little one wants to wear may not be seasonally appropriate, or even her correct size. To find shoes your child will like and feel comfortable wearing, you'll need to get the right fit, construction and style.

At Kidspace Child Enrichment Center, all of our instructors are invested in the health and comfort of your children. The following tips can help you choose the proper shoes for your young ones.
The Proper Fit
Children's feet grow quickly, and their shoes may need to be replaced every few months. Shoes that fit well keep your child's feet healthy and allow for unrestricted movement and a natural gait. Shoes that fit poorly can contribute to a number of problems, including:
Black toenails
Hammer toes
Ingrown toenails
Calluses
Bunions
Blisters
To determine whether a shoe fits correctly, have your child's foot measured for length, width and depth. Shoes with ties can be tightened or loosened to provide the correct width. Check that the top of the shoe doesn't put pressure on the toes or toenails. A rounded toe box can give toes more wiggle room.
Quality Construction
Choose shoes that are flexible and breathe well. Consider the material and construction on every part of the shoe before making a purchase.
Uppers – Choose shoes with canvas, leather, or mesh uppers, which allow the foot to breathe. Avoid plastic and other manmade materials.
Insoles – Insoles should be absorbent and cushioned for adequate comfort, but most kids don't need extra arch support.
Outer Soles – Outer soles should provide traction and flexibility. Watch out for thick, sticky bottoms, as these can make some children clumsy and contribute to falls.
Heels – Heels can prevent children from walking naturally and may cramp toes. Choose flat shoes for younger children, and keep heels under an inch for older kids.
Style Guide
Kids need different shoes at different ages. Consider the location and activity where they'll wear the shoe.
Walkers – Children who are learning to walk need shoes that fit securely and have smooth soles that offer only minimal traction, as they can easily fall. Toddlers can go barefoot on safe indoor and outdoor surfaces.
Older Kids – School-age children may be more concerned with style than suitability, but parents can find many high-quality sandals, sneakers, hiking shoes and dress shoes. Look for flexible, well-ventilated shoes with room for growth.
Wearing the right shoes can keep your child's feet healthy and allow them to participate freely in activities. Focus on fit over fashion and comfort over cuteness, but rest assured there are plenty of options that look as great as they feel.
Trackback from your site.