Chickadees Preschool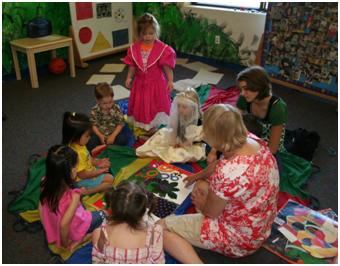 The Chick-a-dees class is a specialized class with a very low student-teacher ratio. This class is designed to give three year old children an excellent first school experience. (We also consider mature 2.5 year old students for this class.) The curriculum focuses on individual and small group learning experiences with socialization, motor skills and language development as key learning objectives.
The children will have daily opportunities to explore, create, and discover as they participate in many multisensory activities encouraging the children to learn by doing.
Children at this age are fascinated with literature, books and stories. Using literature as a foundation for learning, children are introduced to reading and other cognitive skills through their love of books. It is a wonderful and natural way to learn, while at the same time developing in them, a love of literature.
Children should be familiar with and working on toileting skills, but they do not need to be fully potty trained.
As with all of our classes, we encourage parents to be involved in their child's educational experience. Parents are always welcome in the classroom and have many opportunities to volunteer on a regular basis or for special events.
The preschool day begins at 9:00 a.m. and ends at 11:45 a.m.
"We did not feel that our son was getting the personal attention and education that he deserved at one of the larger and more expensive national chains. When we met Kathy and Sharon, saw the facility and felt the passion that everyone at KIDSPACE exudes, it made our decision easy. We have been so happy with the change!  It is hard to communicate the gratitude we feel for what you are doing for our son and for all of the children at KIDSPACE.  You are helping make the world a better place, and you all should be commended." – Jenn & Kevin
A Chick-a-dee Preschool Day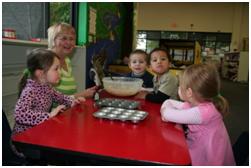 CLASS TIME (art, imaginative play, table activities, building, etc.)
BATHROOM (practice good hygiene and self help skills)
SNACK (a time to eat and socialize)
GROUP TIME (music, singing, counting, stories, and more!)
OUTSIDE (sensory, gross motor and nature explorations)
GYM TIME (time for climbing, running, rolling, ball play, and more)
STORY TIME (relax with a story)
Click here to view and read more about the facility
Preschool classes begin in September and run through the middle of June. We accept enrollment through the school year unless the class is full. We also offer summer programs.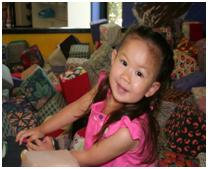 Waiting List: Openings from the waiting list will be filled in order of the waiting list, with the following exception: families with siblings already enrolled at KIDSPACE Child Enrichment Center have first priority.
Holidays and Breaks: Children enrolled in preschool only will follow the public school calendar for holidays and school breaks.
Extended Care: Before and/or after school care or additional days can be arranged in advance as space permits. The cost is $5 per hour.