KAMP KIDSPACE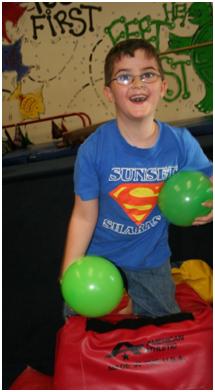 Every summer we design a curriculum full of fun activities for the school age students.  Each week the children participate in exciting, themed camp events.  There are many in-house special activities planned, as well as, many off site adventures and field trips.  Our summer camp program ensures the same high quality care and programs that each child enjoys throughout the school year.  The KAMP KIDSPACE schedule meets the developmental needs of the children with allowances for quiet and active play, group and individual experiences and organized and spontaneous activities.
Students not enrolled at KIDSPACE Child Enrichment Center during the school year may enroll during the summer as space permits. We have many students that return every summer to participate in the fun.  Their parents relax knowing their children are safe, well cared for and having fun too.
KAMP KIDSPACE is also available during winter and spring breaks from public school.