Mission Statement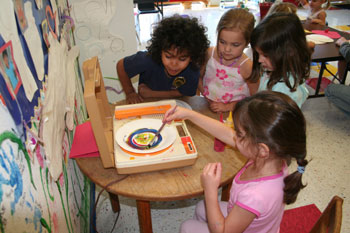 KIDSPACE Child Enrichment Center programs are based upon developmentally appropriate practices for young children. Our goal is to provide a warm, stimulating environment for each child that encourages the development of academic, physical and socialization skills, independence and a positive self-image.
Our experienced teaching staff embraces the philosophy that all children learn by doing and have their own timing of social, physical, and intellectual development. Teachers encourage children (individually and in groups) to think for themselves, to make decisions, to work toward their own solutions, and express their own ideas and feelings.
KIDSPACE Child Enrichment Center's staff and management recognize the importance of the home-school partnership. We have an open door policy and provide activities and events which promote the bond between home and school.