Curriculum
Unless we reach into our children's hearts we have no entry into their mind.
– Regie Routman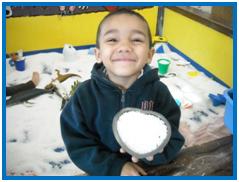 It seems like yesterday your child was just a babe in your arms and here you are trying to sort through the many different options for your child's first school experience.
This is an important decision you're making for your child. You are right to spend the time and do the research to find a school whose beliefs and philosophy compliment the needs of your child. This is also a time to reflect upon what you desire for your child's preschool experience.
We hope that you find our website full of information which will simplify your decision-making process. Please read about our core beliefs and philosophy of education in the drop down menu. You will also find articles on Joyful Learning, Preparing your child for School and an article that explains assessments. Also, to help you with your decision making, there is an article titled, "What Makes a Quality Preschool" under the preschool heading.
Please contact us if you have any questions, desire more information or would like to set up an appointment to visit and tour our school.