Assessments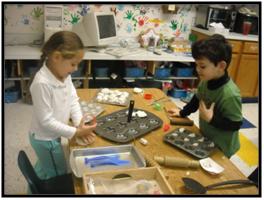 We use an authentic and on-going observational system throughout the year for assessing our students. The goal is to observe children in the context of everyday experiences to learn what they know, what they can do and in which ways they are ready to learn and grow.
We use Teaching Strategies Gold Assessment System (TS Gold). TS Gold is based on 38 objectives for learning and development which are predictors of school success and are based on school readiness standards. The objectives are aligned with the Washington State Early Learning Development Guidelines.
We chose an ongoing assessment system because: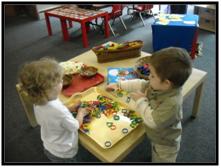 It is developmentally appropriate and provides a broad, more meaningful picture of development, unlike standardized or formal assessments which provide a very narrow picture of the child's abilities at any given moment.
It helps teachers meet children where they are
The 38 objectives, at the heart of Teaching Strategies GOLD, guide teachers through the assessment cycle, helping them to link observable behavior to essential early learning requirements.
The 38 objectives cover 10 areas of development and learning (which align and connect with our curriculum goals) plus English acquisition for ESL students. The 10 areas are: social-emotional, language, physical, cognitive, literacy, science and technology, social studies, the arts, mathematics.
It helps teachers be more intentional and effective because it is easier for them to collect information in the classroom, evaluate it and then predict the next steps of learning for the children.
It involves parents by making it easy to share information with them about their child's learning and development. TS Gold also gives parents family activity suggestions to support and encourage their child's next steps of learning and development.
PLEASE NOTE: There is an annual $25 fee to cover the per child cost of the TS Gold Assessment System